Motorcycle tours are a fantastic way to explore Vietnam's breathtaking natural beauty and immerse yourself in the local culture. With so many tour operators to choose from, it can be overwhelming to select the right one that suits your needs and preferences. Fortunately, Vietnam Motorbike Tour Expert is here to provide the best possible experience for motorcycle enthusiasts. In this article, VFPRESS will share my personal experience of taking a motorbike tour with Motorbike Tour Expert in Vietnam. I will also give some tips and advice on how to prepare for such a trip and what to expect along the way. If you want to know more about them to have a great motorcycle trips in Vietnam, please read fully this article. Thank you for your reading time!
The benefits of exploring Vietnam through motorbike tours
There are many benefits of exploring Vietnam on a motorbike, such as:
More freedom and flexibility to explore places of interest, without fixed schedules or routes, and the ability to stop whenever you want.

More fun and excitement as you ride through different terrains, from dirt roads to mountain passes, and feel the adrenaline rush.

More immersion and connection with Vietnam's culture and nature, as you witness the diversity and beauty of its landscapes and get closer to the people and their way of life.

More memories and stories to share, as you experience the adventure and thrill of motorbike riding and bond with fellow riders.

Access to places that are difficult to reach by other means of transportation, such as coastal roads and mountainous areas.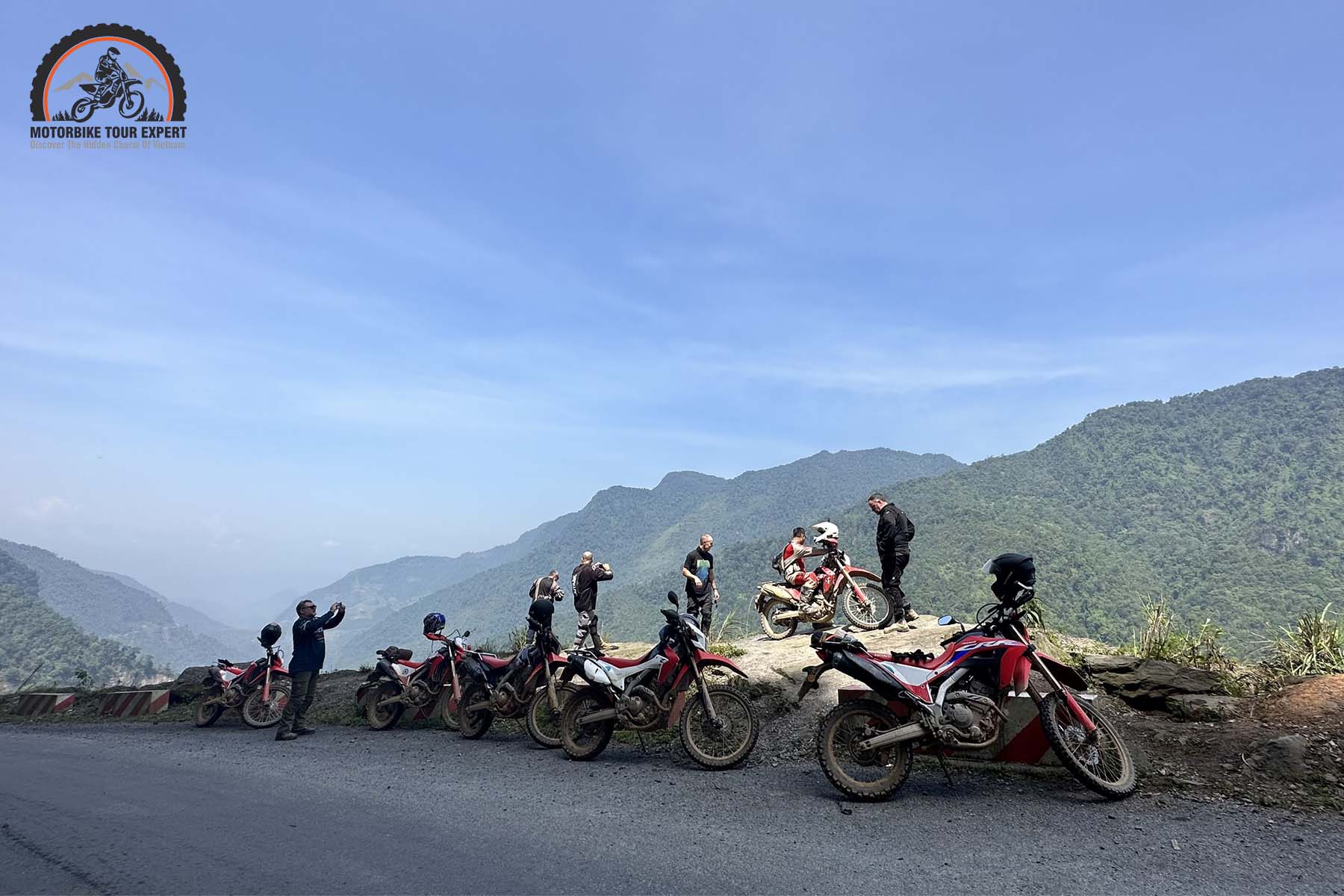 What makes Motorbike Tour Expert the top choice?
I have always been fascinated by Vietnam, with its rich history, culture, and cuisine. Rather than just visiting the major cities and tourist attractions, I wanted to experience the authentic and rural side of Vietnam. As a lover of motorcycle riding, I thought that a motorbike tour would be the perfect way to combine my passions.
After conducting online research, I discovered Vietnam Motorbike Tour Expert, a company that specializes in motorbike tours in Vietnam. They have been operating since 2004, and have a team of professional, multilingual, and friendly guides. They also have a fleet of well-maintained and reliable motorcycles that suit different types of riders.
The website of the tour company impressed me with its detailed information about tour options, prices, itineraries, testimonials, and photos. I decided to contact them via email to request more information. They promptly replied and answered all of my questions. They also assisted me in selecting the ideal tour based on my budget, schedule, and preferences.
Finally, I opted for the 10-day North Vietnam Motorbike Tour, which covers some of the most stunning and diverse regions of Vietnam, such as Ha Giang, Ba Be Lake, Sapa, Mai Chau, Ninh Binh, and Halong Bay. The tour costs $1,200 per person, which includes accommodation, meals, fuel, entrance fees, helmets, gloves, jackets, and luggage racks. The tour also includes a backup vehicle for extra safety and convenience.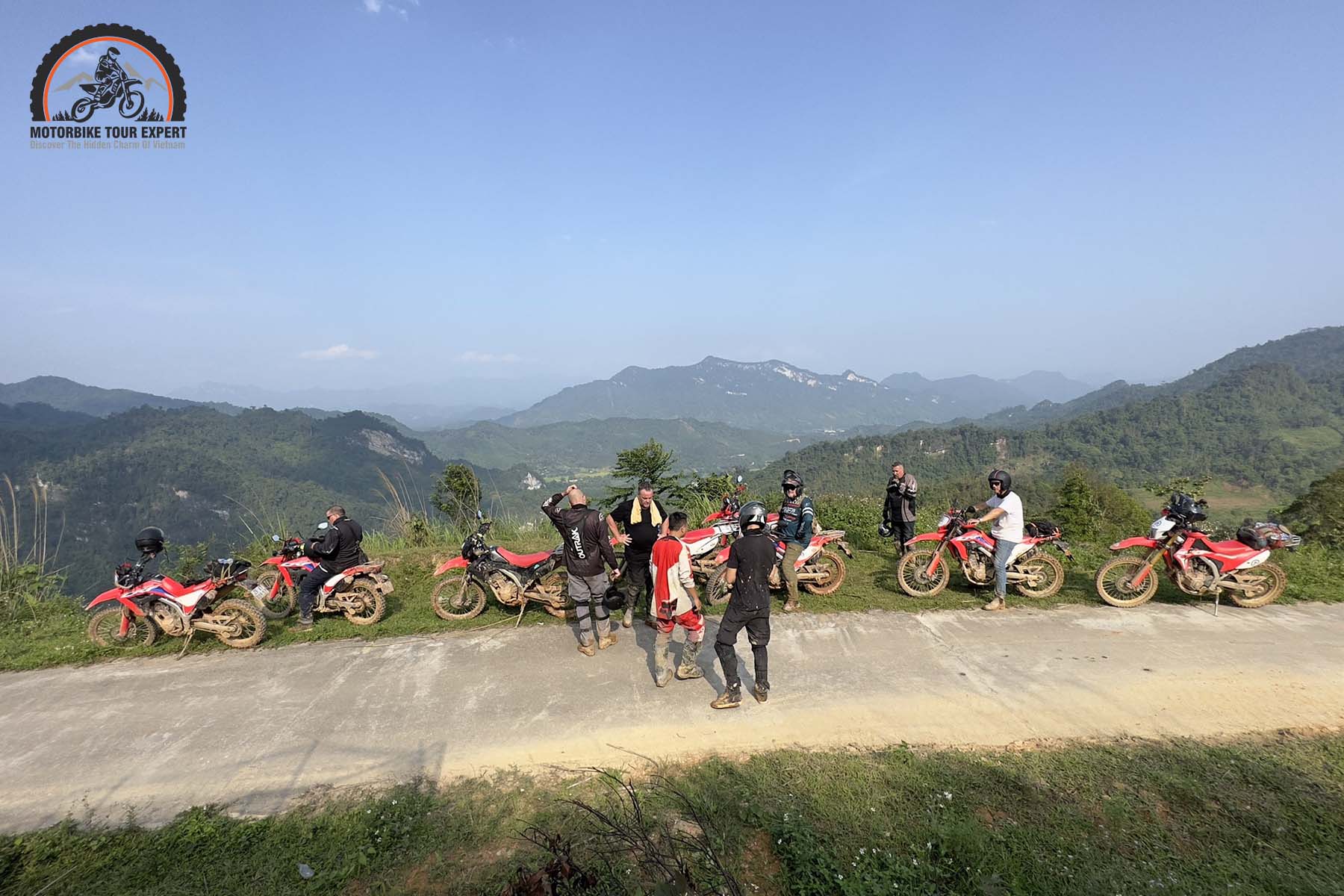 What tours does Motorbike Tour Expert offer?
They have a variety of tours that cover different regions and routes in Vietnam that cater to different levels of experience and preferences. You can choose to ride solo or join a group of like-minded travelers and enjoy the scenic landscapes, cultural diversity, and historical sites of this beautiful country. If you want to explore Vietnam on a motorbike, Vietnam Motorbike Tour Expert can design the right tour for you. Their local guide team is experienced and always willing to help customize all kinds of on and off-road motorcycle tours in stunning Northern – Northwest – Northeast Vietnam, Central Vietnam, South Vietnam, rich-history Ho Chi Minh trail, vibrant Hanoi Day Tours,… You can find more details about these tours and others on their website or email/WhatsApp them directly for any inquiries.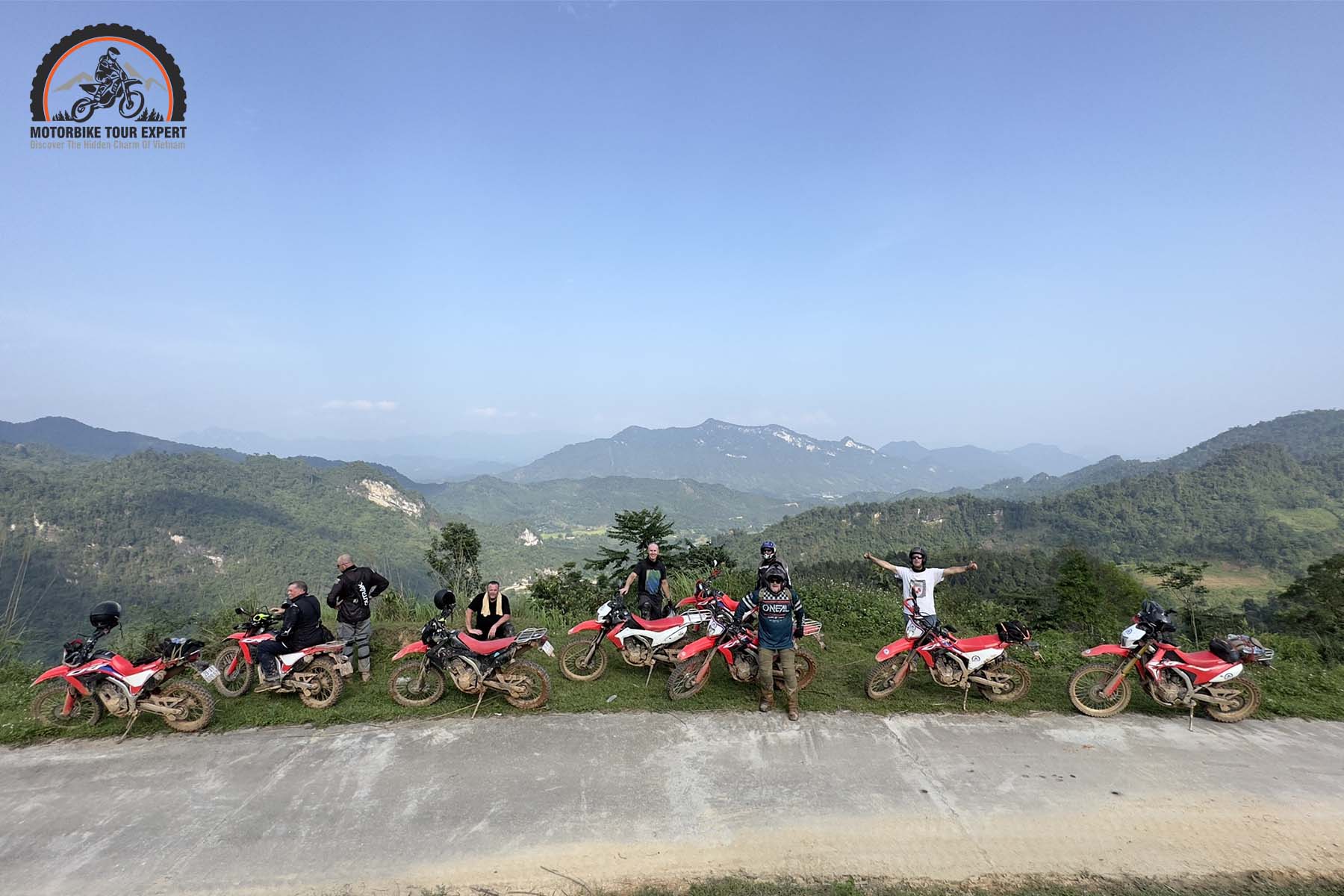 How to prepare for your motorcycle tour
Before embarking on the motorbike tour, I had to do some preparation to make sure I was ready for the adventure. Below are some things I had done:
Checking my passport and visa validity
Vietnam requires most foreign visitors to have a valid visa before entering the country. You can apply for an e-visa online or obtain a visa on arrival at certain airports. Make sure you have at least six months of validity on your passport and two blank pages for stamps.
Getting travel insurance
Traveling by motorcycle can be risky, especially in unfamiliar terrain and traffic conditions. I wanted peace of mind in case of accidents or emergencies. I bought a comprehensive travel insurance policy that covers medical expenses, evacuation, repatriation, theft, loss, cancellation, and liability.
Packing light and smart
Since I was going to ride a motorbike for 10 days, I had to limit my luggage to a small backpack that could fit on the luggage rack. I packed only the essentials: clothes for different weather conditions (rain gear, warm layers, sun protection), and toiletries (soap, shampoo, towel).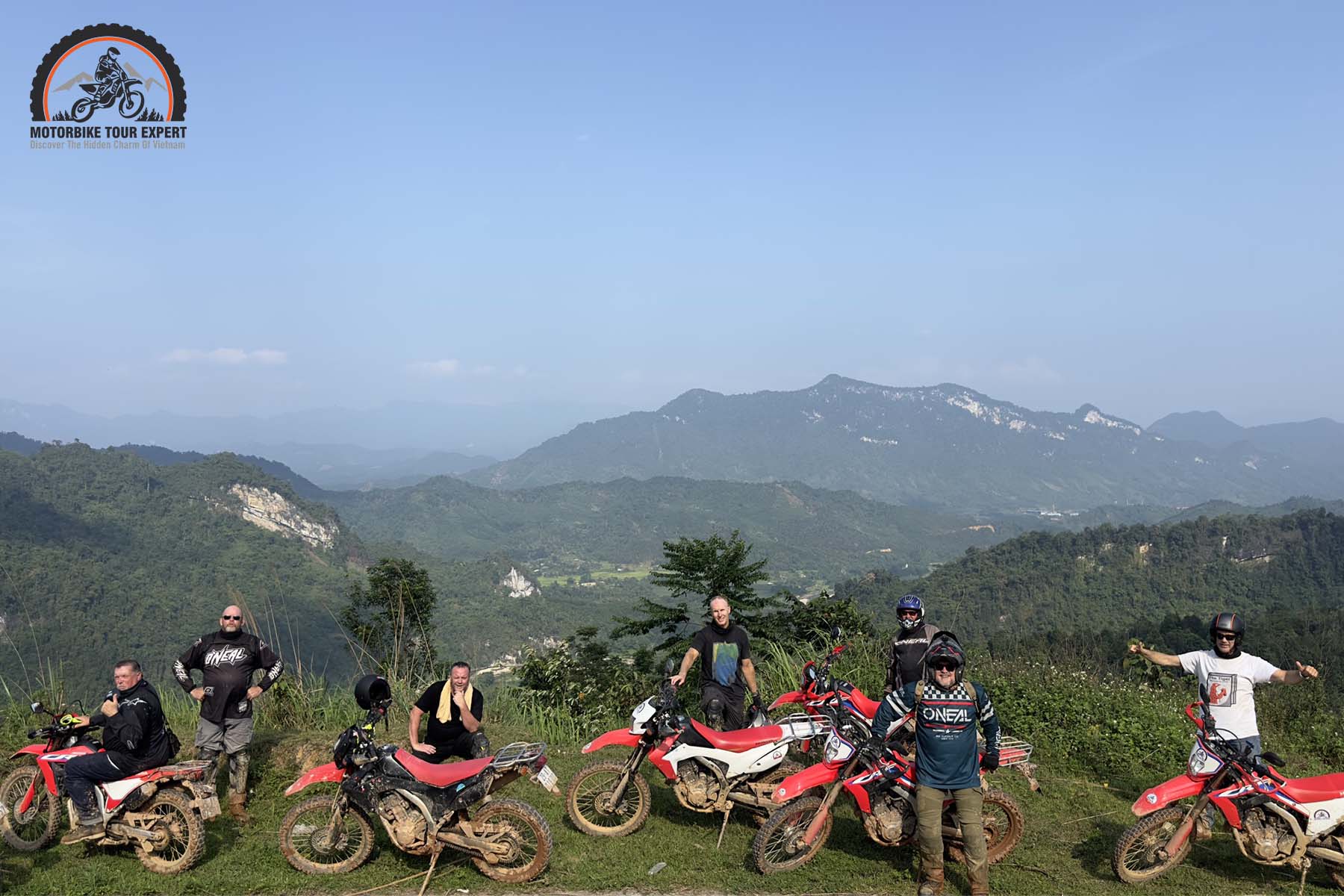 What to expect from Motorbike Tour Expert experience day tour?
Main highlights
Explore the vibrant city of Hanoi and its historical and cultural attractions.

Ride through scenic mountain roads and enjoy breathtaking views of rice terraces, waterfalls, and valleys.

Experience the local culture and cuisine of various ethnic minorities in Mai Chau, Pu Luong, Nghia Lo, and Sapa.

Visit the stunning Ha Long Bay and cruise along its emerald waters and limestone islands.

Discover the ancient capital of Hoa Lu and the impressive temples of Tam Coc.

Learn about the history and traditions of Vietnam at the Ho Chi Minh Mausoleum, the Temple of Literature, and the Ethnology Museum.

Stop to taste the delicious and unique local foods en route.

Ride through downtown Northern Vietnam and sleepy villages on a well-oiled motorbike.

Experience both the weird and the wonderful parts of Vietnam beyond the main tourist spots.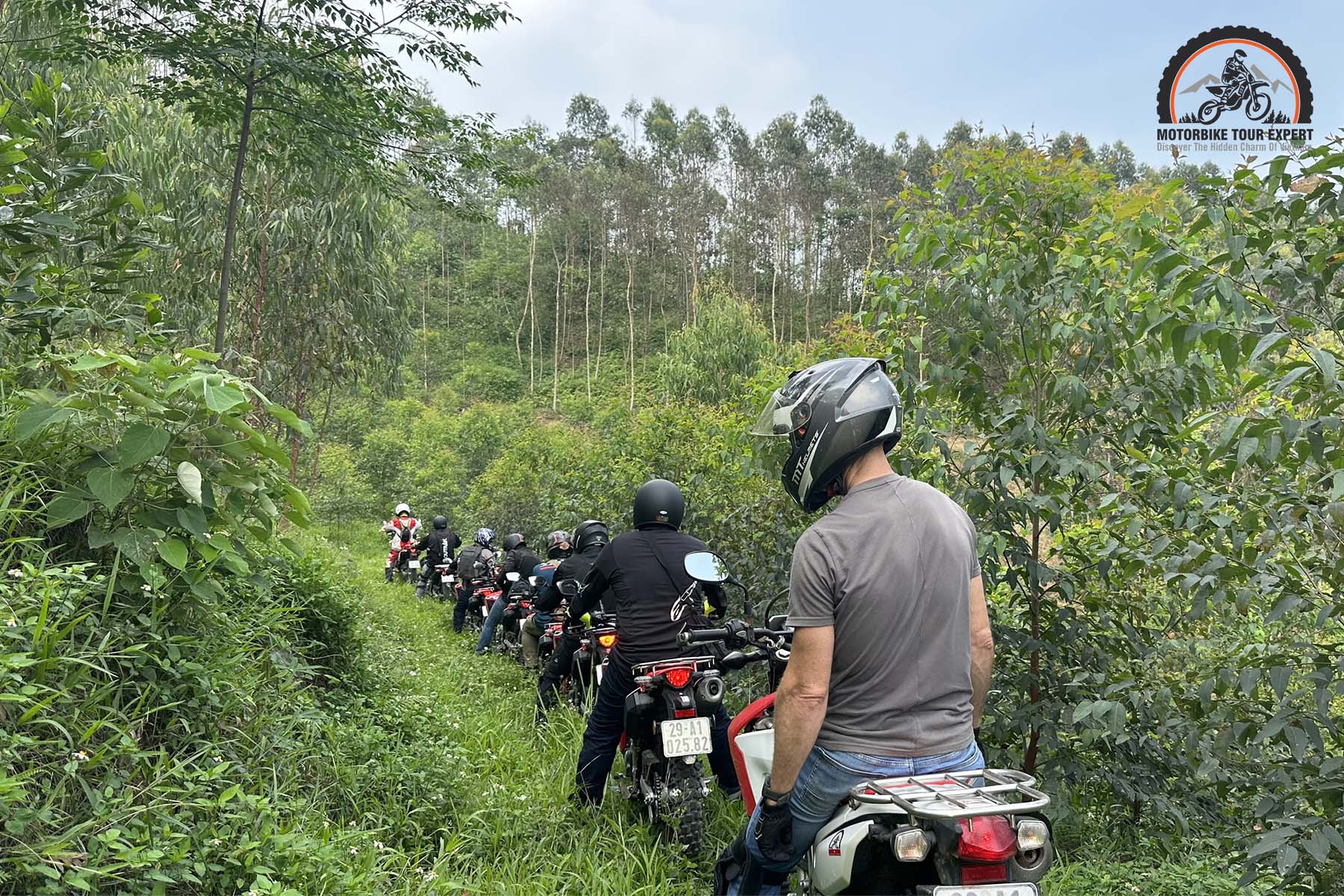 What includes in a motorcycle tour?
Hotel pickup and drop-off

Experienced tour guide

Motorbike with insurance and maintenance included

Support services such as luggage transport, roadside assistance, emergency contacts, etc.

GPS device with pre-loaded maps and directions.

High-quality helmet, rain ponchos

Accommodation and meals along the way, depending on the tour package and your preferences.
My thoughts after this motorcycle tour
Vietnam is a country that is best explored on two wheels, and there's no better way to do it than with Motorbike Tour Expert. They have something for everyone, whether you're a novice or a pro. You'll get to ride through stunning scenery, experience rich culture, and have a blast along the way. Trust me, these guys know how to make motorcycle tours fun and unforgettable. They are a team of passionate and professional Vietnamese riders who have been leading off-road and cross-border tours for nearly 20 years. They know all the hidden gems and secret spots that most tourists never get to see. I joined one of their tours and was amazed by Vietnam's beautiful scenery and rich culture. We rode through breathtaking mountains, lush valleys, and sandy beaches, all on top-notch bikes that were smooth and reliable.
But the best part was getting to know the local people and their way of life. They know how to make you feel like a part of the local culture, not just an observer. You'll get to interact with friendly people, learn about their traditions, and taste their delicious food. Our guides were also awesome; they ensured we had a safe and enjoyable ride and shared some insider tips and stories that made our tour even more special. If you're into biking in Vietnam, these guys are truly the bee's knees. This is not your typical tour – this is a once-in-a-lifetime experience that will change the way you see Vietnam. I had the most amazing time riding with them, and I can't recommend them enough. If you want to have an unforgettable adventure on two wheels, book your tour with them today – you won't regret it!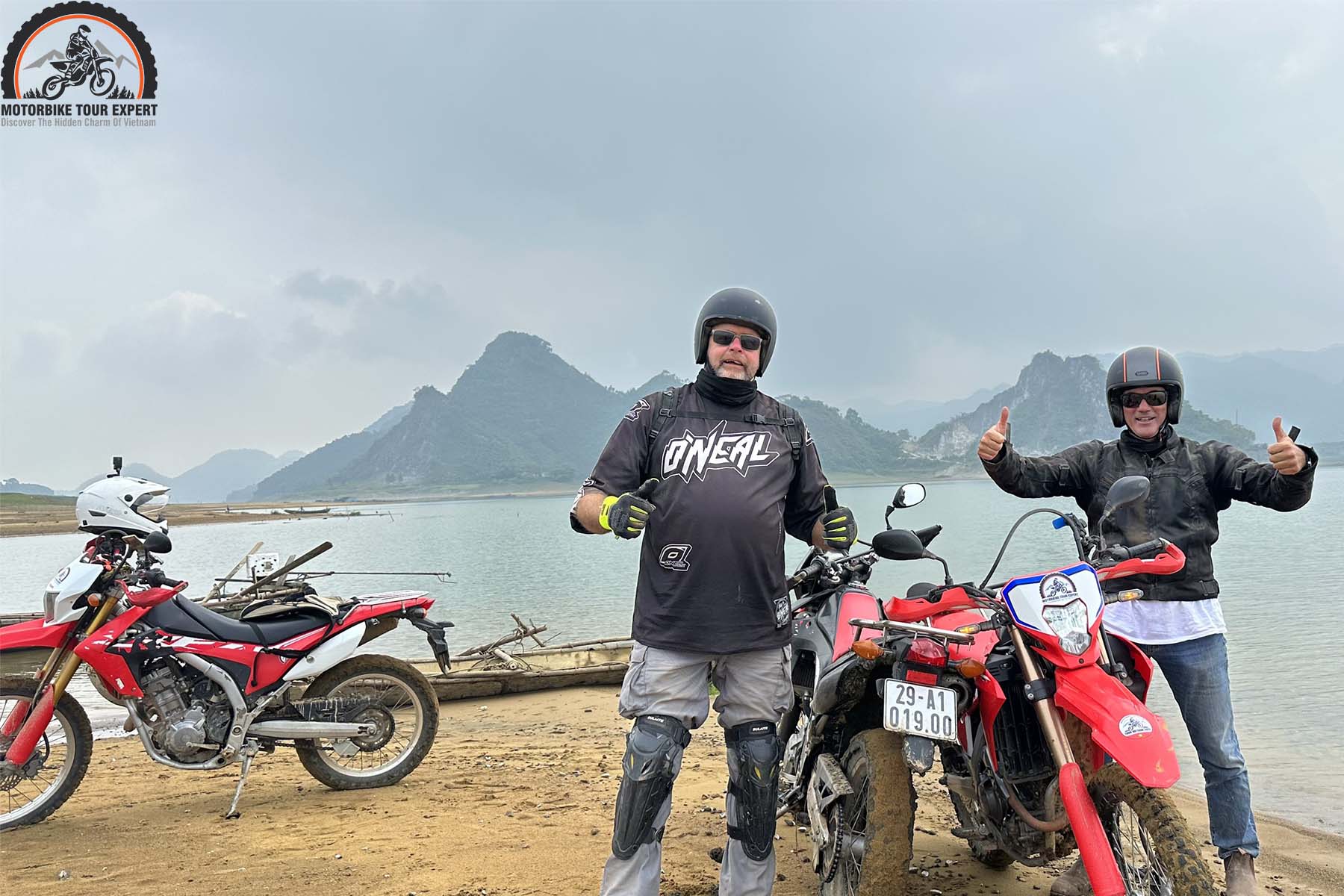 How to book a tour at Vietnam Motorbike Tour Expert
No matter what your skill level is, you'll find a tour that suits you at Motorbike Tour Expert. They have the best tips and advice to help you make the most of your Vietnam adventure. And the best part is, you don't have to worry about anything – they'll take care of everything for you. From booking your bike and accommodation to planning your route and itinerary, they'll handle it all. All you have to do is hop on your bike and enjoy the ride of a lifetime. You can book a tour through the contact information below
Contact Info Vietnam Motorbike tour Expert:
This is a comprehensive review of Vietnam Motorbike Tour Expert, providing detailed information about their services. Contact them now for the best support available.